WELCOME TO OUR ADVENTURE!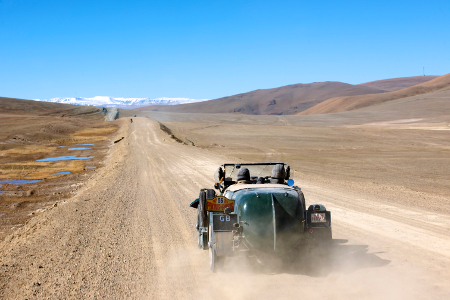 On the 28th of May 2013, the next Peking to Paris Motor Challenge will take off.
It will be the beginning of a great adventure that is very demanding for the car, the navigator and driver.
See photos, read our blog and follow our race against the clock when we drive from Peking to Paris - a total of 7610 miles spread out in 33 days. We will on a daily basis try to send a short bulletin and a few photos of the latest challenges and experiences.
It is also possible to see exactly where we are using Google Earth. Refer too "Live-Tracking".
We are looking forward to a great experience and hope you will follow.
Annette & Lars Rolner